Thanks for a Great Earth Day Clean Up
The Belmont Citizens Forum would like to thank the plucky volunteers who came out on Saturday April 20, for the Lone Tree Hill Earth Day Clean Up.
After a rainy and cloudy start, the weather improved and energetic volunteers collected 15 bags of trash and recyclables, 2 mattresses, and lengths of scrap metal from the South Pleasant Street/Coal Road area. Up at Lone Tree Hill, volunteers cut down suckers around trees to better enable access for mowing in that area. Led by Habitat staffer Jenny Ta and volunteer Francesca Belouin, participants pulled tall weeds at the Lone Tree Hill parking area on Mill Street to improve visibility. In all, 9 yard waste bags, 4 bags of trash, and one bag of recyclables were collected on Mill Street.
We are very appreciative of the participation by Belmont students who contribute to the improving the town while earning community service credits for their work.
We'd like to thank our corporate sponsors for enthusiastically supporting this activity: Gold Level, CitySide Subaru, Leader Bank, Watertown Savings Bank; and Silver Level, Alchemy 9.2.5, Artefact, Coldwell Banker, East Cambridge Savings Bank, Lawndale Realty, Real Estate 109, ReMax, Vintages, and Wheelworks.
Gold level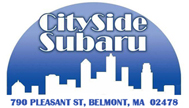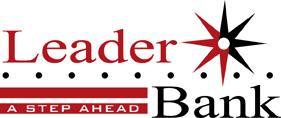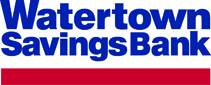 Silver level

Our nonprofit cosponsors were the Friends of Joey's Park, Judith K. Record Memorial Fund, Land Management Committee for Lone Tree Hill, Mass Audubon Habitat Sanctuary, Partners in Play, and Sustainable Belmont.
Thanks to Shaw's for the use of their parking lot, and to Habitat for loaning tools for the clean up. Our appreciation and thanks to both Ellen O'Brien Cushman, town clerk and chair of the Land Management Committee, and Kit Dreier for helping coordinate the effort with the priorities of the Land Management Committee and the Judith K. Record Fund, respectively.
Finally, a big shout-out to Peter Castanino, director, Department of Public Works, and his department for removing the trash that was collected. We couldn't do it without you.
We hope to continue such clean-up projects around town, which involve and benefit the entire community. Visit belmontcitizensforum.org to keep up to date on our activities and to read our bimonthly Newsletter. Thanks again, and see you next year!
Lone Tree History, Diverse Habitat
Originally part of the McLean Hospital land, which spanned 240 acres and was originally designed by Frederick Law Olmstead, the Lone Tree Hill land was deeded to the town by the hospital after it downsized its campus. This land has wonderful and diverse habitats that support a variety of wild life, ranging from hardwood forest and the Pine Allee, to meadows and vernal pools.
In addition to the 88 acres owned by the Town, McLean Hospital holds title to 30 acres of connected publicly accessible land. These combined 120 acres of public open space are protected under two conservation restrictions (CR) held by The Trustees of Reservations.
About the Belmont Citizens Forum
The Belmont Citizens Forum is a community organization that strives to maintain the small-town atmosphere of Belmont, Massachusetts, by preserving its natural and historical resources, limiting traffic growth, and enhancing pedestrian safety. We accomplish this goal by keeping residents informed about planning and zoning issues, by participating actively in public hearings, and by organizing forums on key subjects.
Our Newsletter
Our bimonthly Newsletter provides in-depth coverage of local and regional issues, including environmental protection, historic preservation, economic development, transportation and pedestrian safety, and town planning and zoning.
Please support our work by making a contribution.
Please make check payable to the Belmont Citizens Forum and mail to:
Belmont Citizens Forum
P.O. Box 609
Belmont, MA 02478
Or contribute online by clicking the "donate" button below
(BCF's secure account with PayPal)
Thank you for supporting the Belmont Citizens Forum!
Many companies support employees in their personal philanthropy and fundraising efforts. When you make a donation to the Belmont Citizens Forum, let us know if your employer has a corporate matching gift program. Your donation goes farther with matching funds. Thank you.
Your contributions are tax deductible to the full extent allowed by law. The Belmont Citizens Forum is a 501(c)(3) charitable organization under the Internal Revenue Code.
Images on this page were created by Belmont residents:
Photos © Peggy Kornegger and © Anne S. Katzeff .