Subscribe to our e-mail list today!
Lone Tree Hill Volunteer Day Saturday, April 12
Come work together with fellow Belmont residents for a hands-on cleanup and to perform trail maintenance on Belmont's Lone Tree Hill Conservation Land.  Meet on Saturday, April 12, from 9 a.m. to 1 p.m. at the green-and-white "Belmont Bikes" tent on Pleasant Street at the Lone Tree Hill Conservation area Coal Road kiosk. Park at the the Pleasant Street end of the Star Market parking lot.
Bring gloves, bug spray, loppers, clippers, and a water bottle. We suggest wearing closed shoes, long sleeves, and long pants to protect against potential sensitivities to plants and insects.
Lone Tree Hill spans close to 100 acres. The site is shaped like a backwards C and is enclosed by Concord Avenue, Pleasant Street, and Mill Street. It was dedicated as town conservation land in October 2011.
Come learn more about this valuable piece of Belmont's open space while helping maintain the area. Learn more about the trails that run through Lone Tree Hill and the meadows and open space that are home to many species of birds and mammals, and other organisms.
For more information contact the Belmont Citizens Forum at bcfprogramdirector@gmail.com .
Gold Level Sponsors

Silver Level Sponsors

Nonprofit Sponsors
Belmont Land Trust
Belmont Partners in Play
Friends of Joey's Park
Judith K. Record Memorial Fund
Land Management Commitee for Lone Tree
Mass Audubon Habitat Sanctuary
New England Mountain Bike Association
Sustainable Belmont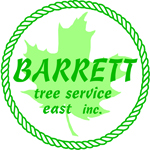 The Belmont Citizens Forum thanks Barrett Tree Service for their generous donation of wood chips that will be used for trail maintenance on Lone Tree Hill.
Our Purpose
The Belmont Citizens Forum is a community organization that strives to maintain the small-town atmosphere of Belmont, Massachusetts, by preserving its natural and historical resources, limiting traffic growth, and enhancing pedestrian safety. We accomplish this goal by keeping residents informed about planning and zoning issues, by participating actively in public hearings, and by organizing forums on key subjects.
Our Newsletter
Our bimonthly newsletter provides in-depth coverage of local and regional issues, including environmental protection, historic preservation, economic development, transportation and pedestrian safety, and town planning and zoning.
Please support our work by making a contribution.
Please make check payable to the Belmont Citizens Forum and mail to:
Belmont Citizens Forum
P.O. Box 609
Belmont, MA 02478
Or contribute online by clicking the "donate" button below
(BCF's secure account with PayPal)
Thank you for supporting the Belmont Citizens Forum!
Many companies support employees in their personal philanthropy and fundraising efforts. When you make a donation to the Belmont Citizens Forum, let us know if your employer has a corporate matching gift program. Your donation goes farther with matching funds. Thank you.
Your contributions are tax deductible to the full extent allowed by law. The Belmont Citizens Forum is a 501(c)(3) charitable organization under the Internal Revenue Code.
Images on this page were created by Belmont residents:
Photos © Peggy Kornegger and © Anne S. Katzeff .