Fourth Annual Event Draws 30 Volunteers
by Radha Iyengar
On a sunny, warm May 14, volunteers met at the Belmont Citizens Forum (BCF) green-and-white awning at the Mill Street Lone Tree Hill parking lot to conduct two projects.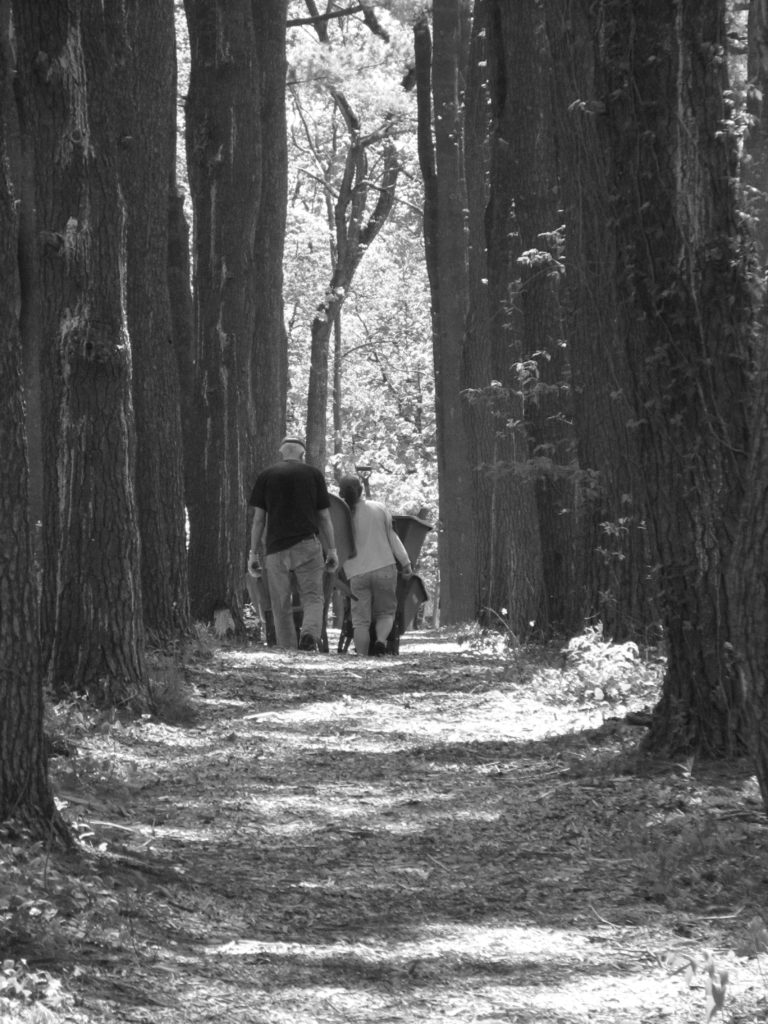 Energetic volunteers collected 12 large bags of trash and two boxes of recyclables.
At the Pine Allee, a separate team hauled in wheelbarrows full of wood chips, raking them into place along the entire length of the trail to help prevent soil erosion, and making it more comfortable for walking.
Roger Wrubel, director of Mass Audubon's Habitat Sanctuary, lent wheelbarrows, shovels, and rakes. Michael Santoro, manager of the Highway Division of Belmont's Department of Public Works, and his staff hauled away the trash. Star Market provided parking.
More than 30 volunteers came to help. Among them were members of the Beacon Community Church of Belmont, Chenery Middle School students, younger children, and four BCF board members.
Our corporate sponsors were: Alchemy 925, Anne Mahon Realty, Artefact Home and Garden, Belmont Savings Bank, Cambridge Savings Bank, Century 21 Adams Lawndale, Cityside Subaru, Coldwell Banker, East Boston Saving Bank, Middlesex Savings Bank, Renaissance Realty, Vintages and Watertown Savings Bank. Our community cosponsors were Belmont Land Trust, Belmont Land Management Committee for Lone Tree Hill, Judith K. Record Memorial Conservation Fund, Mass Audubon Habitat Sanctuary, and Sustainable Belmont.
Many thanks to all who volunteered time, materials, or financial support for Lone Tree Hill, a community treasure.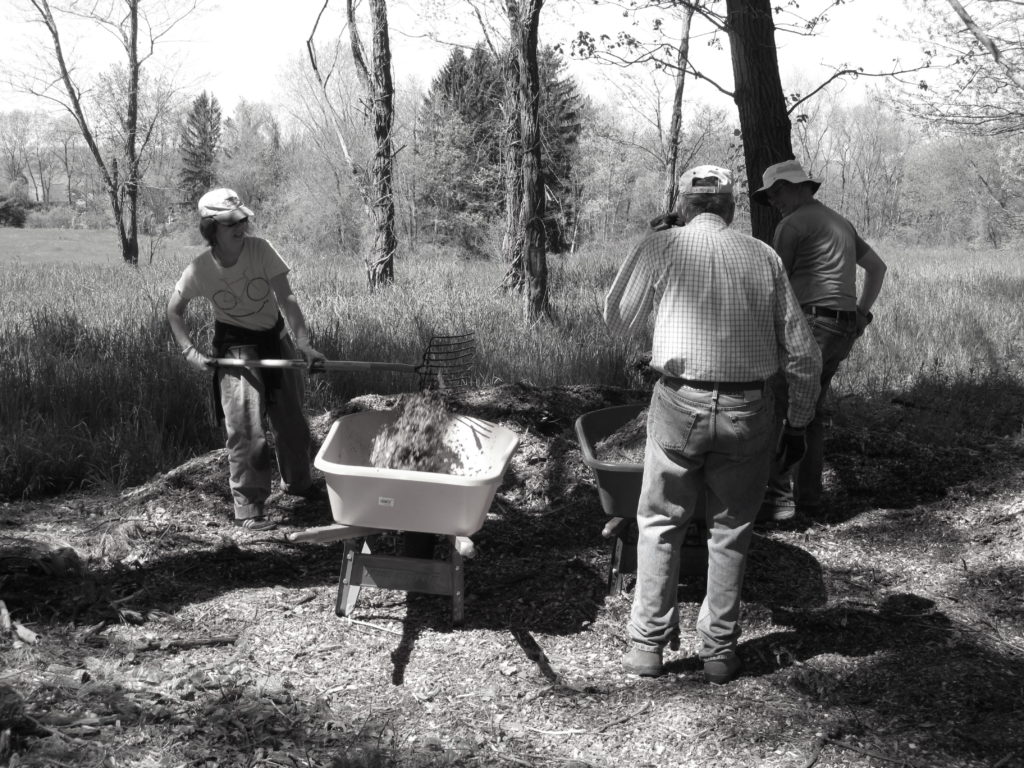 Radha Iyengar is a Belmont resident, BCF treasurer, and volunteer day organizer. Photos by David Chase.
About Lone Tree Hill
Lone Tree Hill is a parcel of Belmont's conservation land that spans close to 100 acres. The site is bounded by Concord Avenue, Pleasant Street, and Mill Street. This land is open to all and is stewarded through a public/private partnership by the town, the Land Management Committee, and the Judith K. Record Memorial Conservation Fund.
The Belmont Citizens Forum holds an annual cleanup and trail maintenance day on Lone Tree Hill, where residents work together and learn more about the trails that run through it.